1

Dispatching -
Create teams from Slack*

It's as simple as typing '@papio: play' and I -- wisest baboon of them all -- will take care of the rest.

Unhappy with your position? You can replace or exchange players within or between teams. You can play 1 game or a best-of-three match.

Don't be scared to ask me for help (type '@papio : help'). I won't bite!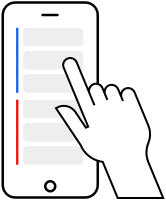 2

Scorekeeping -
Live from your phone

Stay focused on your game - You needn't bother remembering how many goals you've scored or if your opponents cheated by adding points to their final score.

How? Simply bring your phone with you (with the slack mobile app open) and while you play, tap on a scorer's name to record a goal.

1 tap = 1 goal. Easy peasy huh?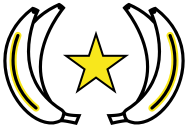 3

Stats & Awards -
Keep the fire burning

Ain't your average baboon - I analyse and compute your performance on the field.

I also monitor stats and rankings per position, give weekly Bananawards🍌™ and can even perform a Bananalysis of two players (let them know who is the reigning King of the jungle!).